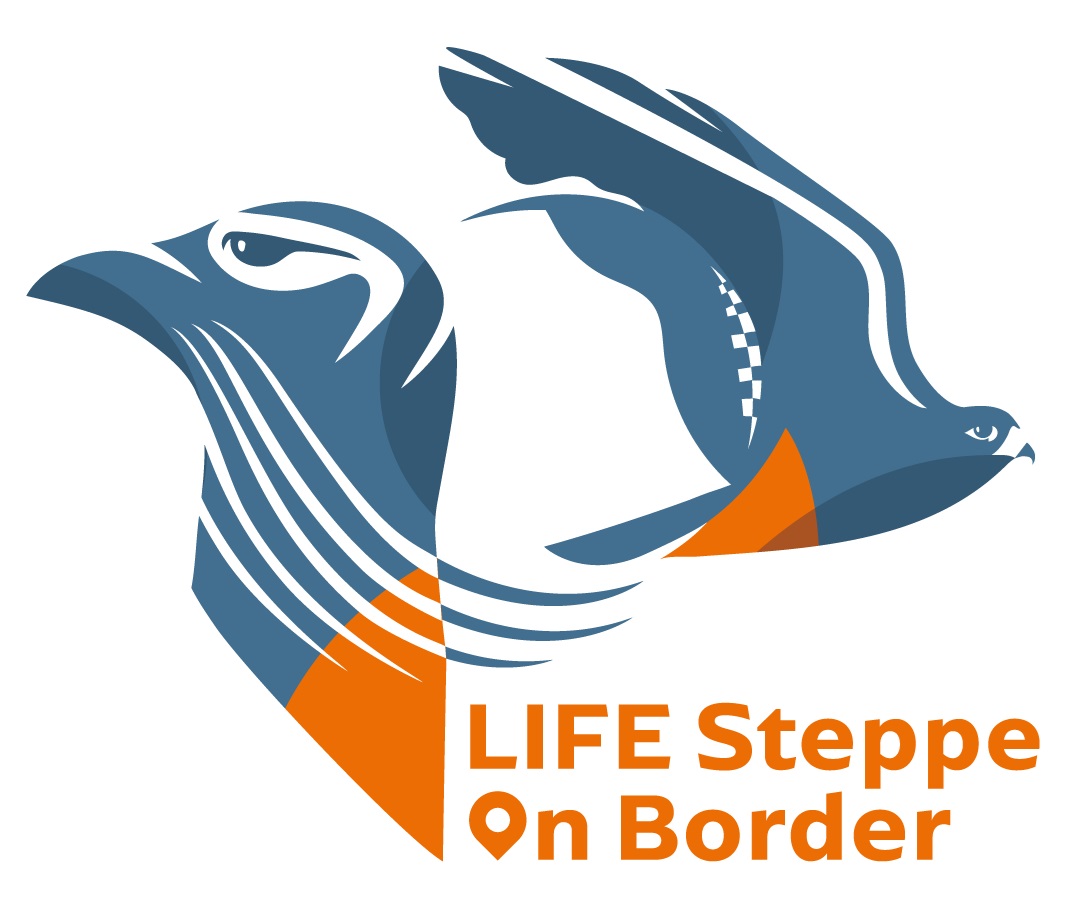 Info board: Long-term conservation of Great Bustard and Red-footed Falcon in border region of Hungary and Slovakia
The aim of the LIFE project Steppe on Border is to preserve the habitats of two Europe-wide endangered bird species, the Red-footed Falcon (Falco vespertinus) and Great Bustard (Otis tarda) in many Hungarian and Slovakian areas. The target areas are the Sysl'ovské polia SPA in Slovakia, the Mosoni-plain, Lake Fertő, Sárvíz-völgye and the Lake Velence and the Dinnyési-fertő SPA-s in our country, which are important habitats of breeding populations of these two species in Middle-Europe.
The proportion of grasslands in the intensive agricultural sites of Mosoni-plain and Fertő tó is very low, this makes breeding possible only for a few pairs of Red-footed Falcon. The natural breeding habitats are decreasing as a consequence of the reduction of Rook as well. The Mosoni-plain is nowadays the only breeding habitat of the Great Bustard in the Little Hungarian Plain. The main dangers for both species are habitat loss and low breeding rate. The populations of the Red-footed Falcon are near-threatened both in Europe and worldwide, while the Great Bustard is vulnerable due to population losses in the last few years.
Because the European occurrence of both species consists of more, geographically distinct populations, increase of these populations, preserving their habitats as well as enabling the connection between them are crucial for maintaining the genetical diversity of these species. This diversity is the key for long-term conservation of species. Our purpose is to install artificial nest boxes and restore the windbreaks for Red-footed Falcon, and create undisturbed, covered with vegetation fallow land strips in suitable size for the sake of Great Bustard, in cooperation with local farmers. These activities will extend also the feeding possibilities of both species in the time of breeding, which will increase the breeding success in a significant way. The project aims to broaden the knowledge of land users about the habitat needs of these species as well as to show how to act to create suitable habitats for them, what corresponds to the sustainability of landscape use and it also contributes to the ecological stability of this area.